Expert Services
A Powerful Team
XCom Ohio, LLC works with several experts in the advertising and digital media fields. We've built a relationship with these entrepreneurial individuals to bring you everything you need to build your business! We focus on more than just building a great site, we help you integrate the site into your business plan and start building profits immediately! Ask us how our Power Team can help you boost your income.
Contact Us
Years of Experience
We have been in the web development business since 1994 - That's longer than some web designers have been alive! Our first site was an eCommerce site and we have been building dynamic sites ever since. Years of experience and understanding industry trends are some of the most important aspects when considering who you want to hire as your web developer. Give us a call and see the difference!
Contact Us
Market Focused
You've probably noticed that we spend a lot of time talking about marketing your website and building your business plan. We feel that this is just as important as having a great website. You can have the best site in the world, but if no one visits, it's just a waste. We will help you develop an effective marketing plan to make your new website successful. Make money with your site - Call Us Today!
Contact Us
Custom Web Design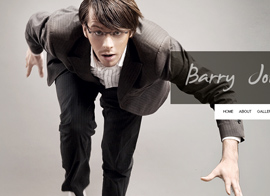 XCom Ohio, LLC builds professional, easy to use, eye-catching websites - created specifically to build your business and give you the most professional look available on the Internet today. Our coding and designs make sure that your site fits your vision of your business and gets you the sale! Your unique business requires a unique design and that's where we come in. Call us, we can help! 877.245.0681
Your website is one of your most important components of your marketing plan. Because it is available 24/7, your site has to be up to date and loaded with great information. That means you need a real web team. Make it XCom Ohio, LLC - 877.245.0681